Current Issue!


Click

here

or below to subscribe to print edition!




Digital Edition!
Click here or on the cover at left to view our on-line digital archive.
Readers Choice Poll
Click here to vote!
Correction: Please visit the
Pit Stop Bottle Shop
in Burien, WA at
216 SW 153rd St
(206) 420-8412
We'll correct the address
in our next issue!

Feature Articles

Feature Columns
• Editor's Draught
• Calendar of Events
• The Beer Bitch
• Tasting Panel
• Seasonal Releases
• Beeroscopes
• Alehouse News
• Guest Taps
• Mugshots
• Brite Tanks
• Beers to Your Health
• Homebrewer's Corner
• The Brewer's Pantry


State Columns
• Alaska
• Bay Area
• British Columbia
• Northern California
• Oregon
• Seattle
• Portland
• Willamette Valley
• Washington
Ask for yours at your favorite craft beer destination or subscribe today!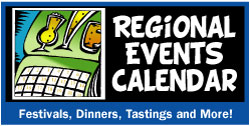 EVENT SPOTLIGHT:
Want your event in the spotlight?
Contact us here.