Current Issue!


Click

here

or below to subscribe to print edition!




Digital Edition!
Click here or on the cover at left to view our on-line digital archive.
Feature Articles
The Names Says It All: Cameraderie

Working Together Never Tasted So Good.

Feature Columns
• Brewhahas
• From the Editor
• Voyages of Los Testigos
• Homebrew News
• Queen of Quaff
• Business of Beer

State Columns
• Arkansas
• Oklahoma
• New Mexico
• Southern California
• San Diego
• South/Central/East Texas
• Nevada
• North & West Texas
• Arizona


Ask for yours at your favorite craft beer destination or subscribe today!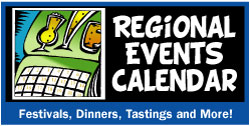 EVENT SPOTLIGHT:
Want your event in the spotlight?
Contact us here.
E-mail Newsletter
Click to sign up
and read lastest
SBN Hop Tips