Current Issue


Click

here

or below to subscribe to print edition!




Digital Edition!
Click here or on the cover at left to view our on-line digital archive.
Feature Articles
Featured Columns
• Beer & Brewing Events
• From the Editor
• Homebrewing
• Beer & Health
• Business of Beer
• Book Review

State Columns
• Baltimore
• Delaware
• East/Central PA
• Maryland
• New Jersey
• Philadelphia
• Virginia
• Washington, DC
• West Virginia

Ask for yours at your favorite craft beer destination or subscribe today!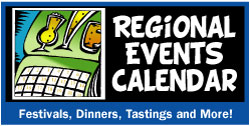 EVENT SPOTLIGHT:
Want your event in the spotlight?
Contact us here.
E-mail Newsletter

Click to subscribe
and read lastest
MABN Hop Tips