RMBN Archives 2009-2019


Support the BN archive:

Click here

.




Digital Edition!
Click here or on the cover at left to view our on-line digital archive.
Feature Articles


Featured Columns
• Calendar of Events
• Beer Roundup
• Book Review
State Columns
• Colorado:
Central Peaks
Western Slope
Denver
Four Corners
Lower Front Range
Upper Front Range
• Idaho
• Montana
• Utah
• Western Slope
• Wyoming




Support our efforts by purchasing beer inspired products here!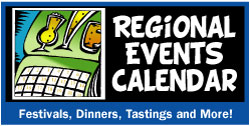 EVENT SPOTLIGHT:
Want your event in the spotlight?
Contact us here.
E-mail Newsletter

Click to subscribe
and read lastest
RMBN Hop Tips